Ahead of the Pack
We develop integrated solutions in bike share systems for cities and communities looking to provide a healthier, more sustainable transportation alternative.
Secure Bike technology has withstood the test of usage in major cities across the world, including London, New York, and Toronto.
Our approach is simple: to harness over 35 years of experience and forge a bespoke solution to meet the needs of each community.
We Challenge Convention
Our passion for bike sharing stems from our experience in developing countries, where pollution and congestion pose serious challenges for cities and residents.
At Secure Bike we rebel againts this fate. We believe bicycle transit systems can transform urban transportation to make it more human.
We innovate every day to curate a memorable experience for riders and a sustainable alternative to communities around the world.
"Relentless innovation and a genuine passion for cycling.
That's how we stay ahead of the pack"
>
<<
RELIABILITY

>>
Our bikes and systems have been tested in the most demanding cities in the world.
Durable bikes and a robust architecture enable a successful bike share system and enhanced user satisfaction.
<<
COMFORT

>>
A best in class riding experience for every user.
We design our bikes with the rider in mind to make them fun, safe to ride, and easy to maneuver.
<<
EXCELLENCE

>>
Global operational experience helping communities move forward.
The best from around the world
The backing of a 35-year track record in transportation and system management.
<<
CARE

>>
24-hour customer service in every corner of the globe.
World-class customer service
Our expert consultants are always on call to ensure every rider is looked after.
<<
TRACTION

>>
Dynamic marketing programs to ensure adoption and advocacy.
Data analysis and tracking
Expert advise on how to launch and grow successful bike share system.


Energize
Your Brand
Bike share systems are a remarkable opportunity to build brand equity. The Secure Bike team of marketing consultants can help you generate and convert the best leads.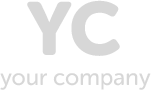 Secure Bike Share

Careers
Want to make a difference?
Secure Bike is an organization with a purpose: to transform cities and communities to make them healthier, cleaner and more human.
If you are looking to join a dynamic group of people tackling global challenges shoot us an email info@securebikeshare.com and let's talk.
Our door is open in Singapore, New Zealand, United Kingdom, China, Malaysia, India, Indonesia, and Lebanon.